Welcome to Midway Dodge's vehicle reviews page. Our goal is provide our customers in Chicago, Archer Heights, and Little Village with in-depth information when they're trying to decide what new or certified pre-owned Dodge to buy or lease. That's why we created these reviews for our full lineup of cars, minivans, and SUVs.
Dodge Reviews: What You'll Learn
These reviews dive into how every one of our models perform, and what features they offer. Each review goes into great detail about the most important specs and features that you look for when shopping for a car. All our reviews explore critical categories such as: 
Safety features
Engine type and horsepower
Interior and exterior dimensions
Entertainment features
Fuel efficiency
Why We Provide Reviews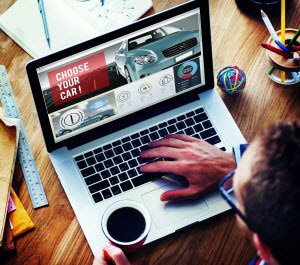 We want shopping for a car to be a fun and easy experience for our customers. Our view is that you should have access to as much information as possible before buying or leasing-for every model that you're interested in.
Our Dodge reviews can be your primary resource when you're thinking about buying or a leasing a new Dodge. They are all clear, concise, and easy to understand, with the goal of helping make your experience shopping for a car as clear cut as possible. These reviews offer an in depth look at our full lineup of Dodge cars, minivans, and SUVs.
Plus, with all the specs and features of the car conveniently located on one page, you can save time by not having to look around and hunt for the information that's most important to you in your search for a new car. 
We hope that by sharing these reviews with you, we're able to help with your decision by simplifying the process.
Learn More
For more information on all the ins and outs of our inventory, please feel free check out any number of our reviews.
If you already have some idea of what you're looking for and want to explore Chicago, Archer Heights, and Little Village, visit Midway Dodge to get behind the wheel.