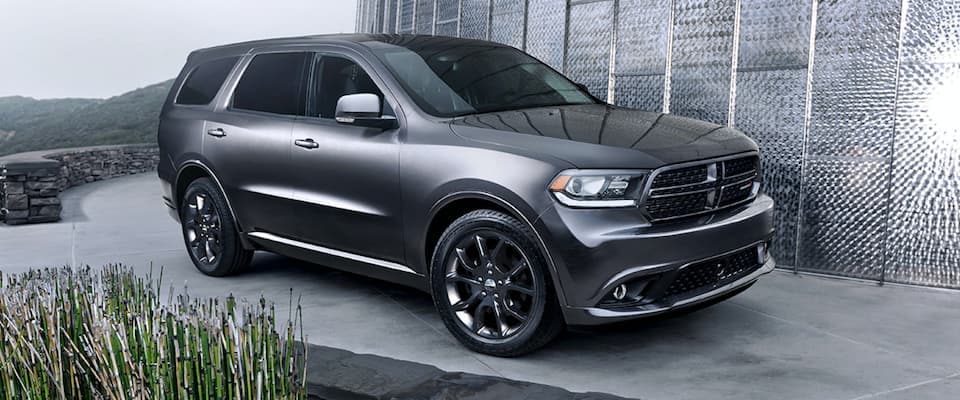 SXT vs. SXT Plus
The Dodge Durango SXT and SXT Plus kick off this impressive trim lineup. Boasting a 3.6L V6 engine with 293 horsepower and 260 lb.-ft. of torque, this SUV is ready to tackle those tough Chicago winters. Not only that, but this SUV boasts a suite of safety features that will help protect you on the road year-round. Check out the similarities and differences between the 2020 Dodge Durango SXT and SXT Plus below. 
GT vs. GT Plus
Whether it's advanced tech or comfort features you're looking for, you'll find all that you want in the Durango GT and GT Plus. With a plush interior and sporty exterior, this SUV has great aesthetic appeal. Explore the lists below to learn more about the Dodge Durango GT vs. GT Plus. 
Citadel vs. R/T
Elevate your daily drive with the 2020 Durango Citadel or R/T. Each of these configurations offer impeccable performance, with a 5.7L HEMI® V8 engine standard on the R/T and 3.6L Pentastar® V6 engine standard on the Citadel. Both of these engines deliver quality performance of which you'll love every second of. Take a look at each trim below. 
Citadel Anodized Platinum vs. SRT
If you're looking for top-of-the-line luxury, consider the Durango Citadel Anodized Platinum or the Durango SRT. These trim configurations offer outstanding comfort features for you to take advantage of. The Citadel Anodized Platinum features chrome interior and exterior accents, giving the aesthetic more sparkle. See the lists below to view the differences between the 2020 Dodge Durango Citadel Anodized Platinum vs. the Durango SRT.