Dodge Durango SUV Chicago IL

Discover the Dodge Durango - A Versatile and comfortable Ride for Chicago Area Drivers
It's not uncommon for Chicago roads to be filled with SUVs, and with good reason. SUVs offer power and space combined with a comfortable ride, making them a truly versatile option for families, adventurers, and commuters alike. 
The Dodge Durango offers that same versatility in a package that can only be offered by Dodge. Read on to learn about both the 2021 Dodge Durango and the 2022 Dodge Durango. You can also use the links on the right to shop our current inventory.
The 2021 Dodge Durango SUV
Upgrade your family to the new 2021 Dodge Durango
If you're anything like many Chicago area drivers, then you've been searching for a larger SUV for your growing family, and you're finding that many of the three-row SUVs out there are spacious but dull to drive. Fortunately for you, the Dodge Brand knows a thing or two about crafting fun-filled SUVs, and you'll find that the new Dodge Durango is easily one of the most engaging three-row models out there. As one of the Chicago area's premier new Dodge dealers, we can safely say that our new 2021 Dodge Durango is a real crowd-pleaser. And once you've spent some time behind the wheel of one at our showroom, you'll be racing in to get a new Dodge lease today!
Discover why Chicago drivers are raving about the new 2021 Dodge Durango
When it comes to Dodge SUVs, performance prowess is at the heart of every model. Afterall, just because you're going to be carting your kids and groceries around town in this car doesn't mean you don't want to have as much fun on the road as possible, right? With the unrelentingly powerful HEMI® engine options under the hood the new Dodge Durango, you'll have plenty of horsepower to play with once you get out on the highway.
But while strength and space are the main selling points of the new Dodge Durango, you can rest assured that this three-row Dodge SUV has some street smarts to boot. Inside its roomy cabin, you'll find cutting-edge tech and amenities like an available wireless charging pad, UConnect infotainment system with Apple CarPlay and Android Auto, and some sweet dual-screen Blu-Ray players for the rear seats that are great for keeping your little ones happy and occupied on longer road trips.
Find the right new 2021 Dodge Durango trim for you at our Chicago, IL dealership
This new Dodge SUV has plenty of well-equipped trims to pick from, including…
2021 Dodge Durango SXT
2021 Dodge Durango GT
2021 Dodge Durango R/T
2021 Dodge Durango Citadel
2021 Dodge Durango SRT 392
2021 Dodge Durango SRT Hellcat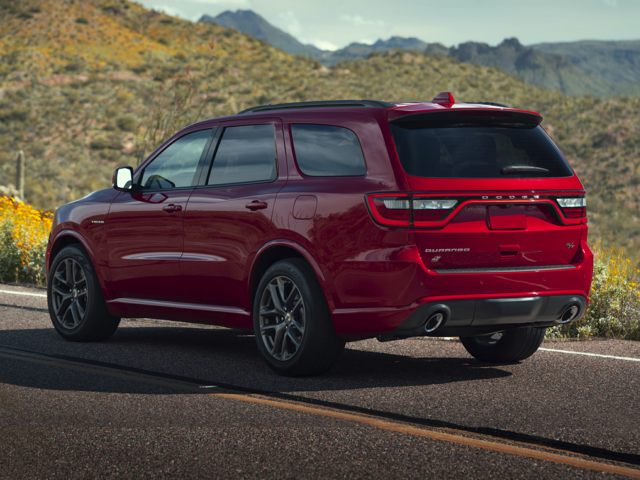 The 2022 Dodge Durango SUV
What's on the horizon for the 2022 Dodge Durango?
While the 2021 Dodge Durango is definitely hot right now here at Midway Dodge Incorporated, we're always keeping an eye out for what Dodge has in store for us in the years to come. So, if you'd like to get sneak preview of the 2022 Dodge Durango to see if it's right for you, rest assured we've got the scoop! This big and bold three-row SUV is slated to get much more in the way of amenities that Chicago area drivers love, and we can hardly wait to get you behind the wheel of one.
Are there any new features coming to the 2022 Dodge Durango?
There's a host of new updates coming to this model, but perhaps the most significant are the newly standard features it'll be bringing to the table. Each new 2022 Dodge Durango will come with standard remote start, heated front seats and a heated steering wheel, and all the new 2022 Dodge Durango GT trims will get a power liftgate to boot.
On top of that, Dodge is promising more standard safety tech to give parents and drivers the peace of mind they deserve on the open road.
Finally, the interior of the 2022 Dodge Durango will feature a much faster UConnect 5 infotainment system with a 10.1-inch display.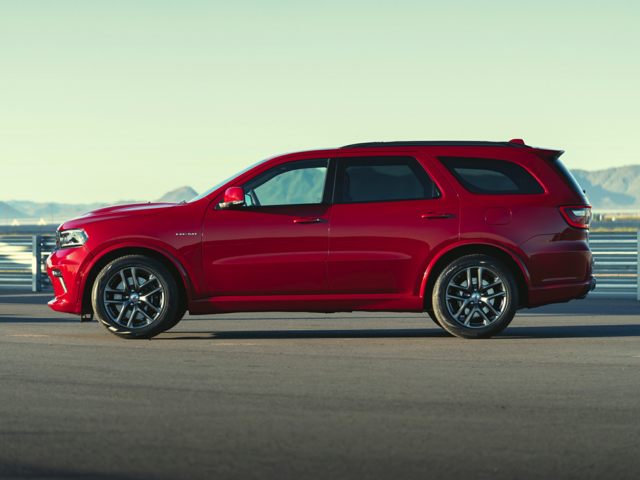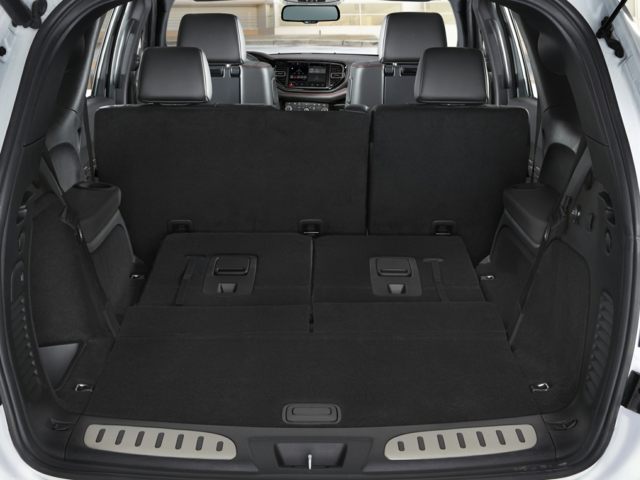 Want to delve a bit further into the Dodge Durango lineup?
If so, we'd love to give you the opportunity to do so here at Midway Dodge Inc. Feel free to use our online tools to pick out the Dodge Durango trim that suits you best, check out our monthly payment calculator, get an estimate on your car's trade-in value, and even apply for financing online! Once you've done so, you'll be all set to drop in to our Dodge dealership in Chicago to take the new Dodge Durango out for a test drive!
Get In Touch About The Dodge Durango
* Indicates a required field