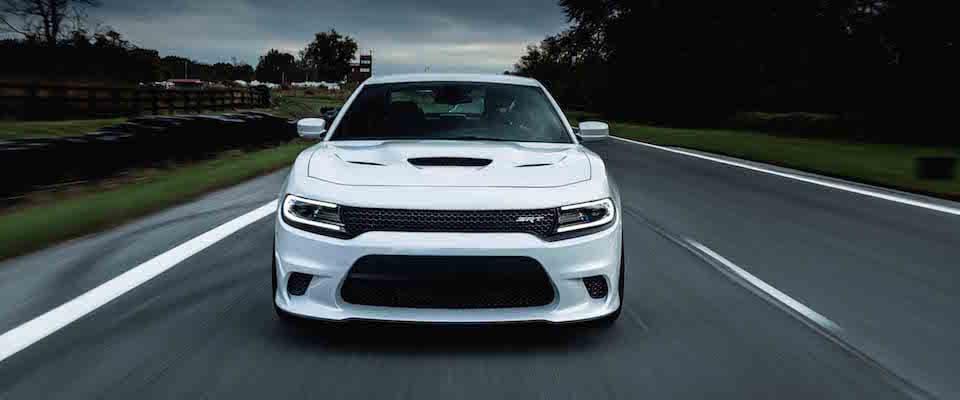 Are you in need of a brake pad replacement? Then, come on down to Midway Dodge! Our Chicago brake repair technicians have the training and certifications needed to swap out your brake pads. Because you don't need to replace your brake pads very often, it's common to forget about this important service and when it needs to get done. Continue reading to learn more about brake pad replacement. If you have any questions, give our service center a call at (773) 920-4295 or send us a message online.
---
How Long Do Brake Pads Last?
---
The average lifespan of brake pads ranges from 25,000 miles to 65,000 miles. A general rule of thumb is to get your brake pads replaced about every 40,000 miles or so. If you're unsure of the last time your brake pads were replaced or would like to get an estimate of when you should replace them, you can bring your vehicle in to our service center at Midway Dodge and our Chicago brake repair experts will take a look.
---
How Will I Know When I Need to Replace My Brake Pads?
---
The first sign that your brake pads need replacement is a screeching noise or squeal when you apply the brakes. This noise is caused by the metal backing plates being squeezed directly against the steel brake discs. You'll also find that once this occurs, your stopping power significantly decreases, meaning your brakes won't slow the vehicle as easily. As soon as you hear this sound, take your vehicle in to get inspected. You will need to get your brake pads replaced.
---
What Brake Pads Do I Need?
---
There are various brake pads available, including semi-metallic pads and ceramic pads. Both of these brake pads are great choices, but what kind do you need? When deciding which brake pad you need, consider your driving style and environment. If you primarily drive in extreme weather or mountain areas, consider semi-metallic pads. If you're looking for less aggressive braking with quieter stops and cleaner wheels, you'll enjoy a ceramic brake pad.
Schedule Chicago Brake Repair Today!
---
At Midway Dodge in Chicago, IL, our knowledgeable mechanics are ready to replace your brake pads and get you back on the road as soon as possible. If you'd like to schedule a brake pad replacement, give our service center a call at (773) 920-4295 or send us a message online.