If you're interested in the Ram 1500, check out the new vehicle inventory at our dealership in Chicago, IL, for available trims. We also have a great selection of current Ram 1500 lease deals for you to consider.
Take a look at these two specific trims: the 2019 Ram 1500 Limited, starting at $53,440 MSRP, and 2019 Ford F-150 Platinum, starting at $54,920 MSRP.
Performance Specs
Both vehicles are available with a V8 engine; the Ram 1500 equipped with a 5.7L HEMI® V8 and the F-150 a 5.0L Ti-VCT V8. They are capable of 395 HP, but the torque rating of the Ram 1500 is better news for drivers. It delivers up to 410 lb.-ft. of torque, while the F-150 only delivers 400 lb.-ft. of torque. When it comes to towing, the 2019 Ram 1500 also comes out on top. You tow up to 12,750 lbs. with the Ram 1500, while the Ford F-150 can only tow up to 11,600 lbs.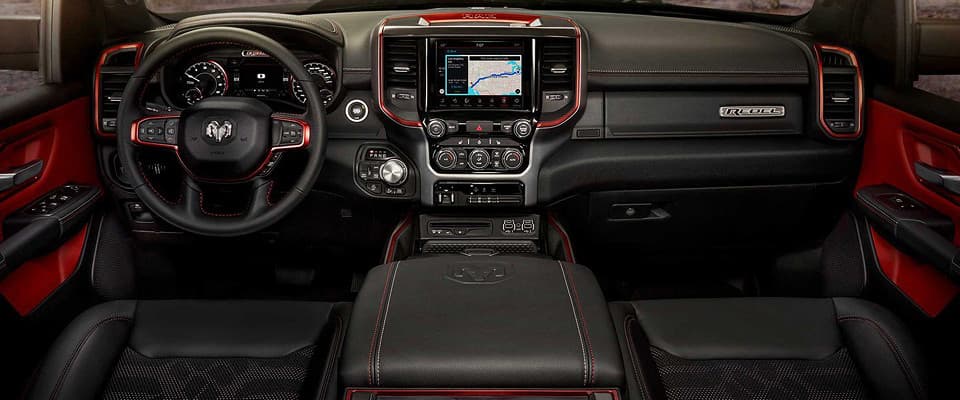 Interior & Technology
Whether you're interested in an enhanced sound system or unparalleled comfort options, the 2019 Ford F-150 and Ram 1500 are sure to have the features you're looking for. Below, you can see how some of the most coveted technology and interior features compare between these two pickup trucks.
A wireless charging pad is standard on the Ram 1500, but unavailable on the Ford F-150.
Both vehicles come with premium sound systems, but we think you'll prefer the 19-speaker Harman Kardon® sound system on the Ram 1500 more than the 10-speaker system on the Ford F-150.
Heated front seats are standard on the Ram 1500 and Ford F-150, but only the Ram 1500 has second-row heated seats.
A panoramic sunroof is optional on the Ram 1500. This feature is unavailable on the F-150.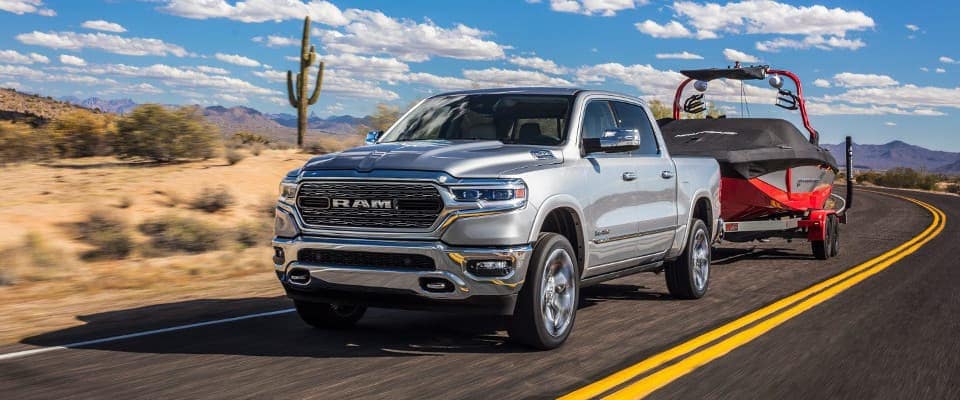 Ram HEMI® vs. Ford EcoBoost
During the research process, you may have noticed specific engine branding for each model. HEMI® technology is available on the Ram 1500 and other Ram vehicles, while EcoBoost technology can be found on Ford models. So, what's the difference?
HEMI® engines boast variable valve timing, which means its large valves improve airflow throughout the engine, allowing for better fuel efficiency. You can also opt in for the HEMI® engine with eTorque technology, which is a Mild Hybrid System. This system blends fuel-saving technologies with additional torque to deliver better fuel economy and towing power. EcoBoost technology works in a similar way; delivering better fuel economy without sacrificing performance. But as the specifications prove, HEMI® technology will deliver all-around better performance ratings.