We here at Midway Dodge in the Chicago, Archer Heights, and Little Village area know full well how important it is to make the right decision when choosing your next vehicle.  
We believe that, at this exciting and momentous time, one of the first things you will likely want to do is weigh your options. We've presented you with these Dodge vehicle comparisons because that's exactly what they're designed to help you do. 
2018 Dodge Journey vs. 2018 Ford Edge
The Value of Quality Vehicle Research
Having access to these detailed Dodge vehicle comparisons means you'll know the key differences between them and their closest competitors-making you that much more ahead of the game when you first step foot in our showroom. This is because you will have reviewed the vital information we've made available at your fingertips well ahead of time.
No one knows your lifestyle and subsequent needs better than you. These vehicle comparisons give you the opportunity to take a look at your options on a one-on-one basis, and really delve into each car's features to find out if they are compatible with your unique way of life.
Being informed by performing your own comprehensive comparison between Dodge vehicles and their competition means you stand an even better chance of making the car buying decision you'll be proud of for years to come.
What Our Dodge Vehicle Comparisons Bring to You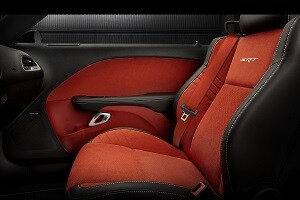 We are dedicated to providing you with purposeful information for you to consider when making your decision. Below are just a few of the features our comparisons provide:
Technology: If staying connected in every aspect of your life is important to you, carefully looking at each model and comparing their characteristics in this regard is sure to be a priority.
Interior and Exterior Design: Our detailed information will allow you the comfort of highlighting your top picks according to your own precise standards, if style and convenience are what you crave.
Cargo and Passenger Space: Are you looking for something that will comfortably fit your entire family and all the sports and hobby equipment that that entails? Our comparisons are packed with all the measurements and dimensions for each car to decide which is best for you.  
Browse and Visit Today 
If it's time to hit the streets of the Chicago, Archer Heights, and Little Village area with a new set of wheels, click on our Dodge vehicle comparisons and get started on your journey to making a well-informed decision. After you've explored each option to your satisfaction, visit us at Midway Dodge and schedule your test drive.