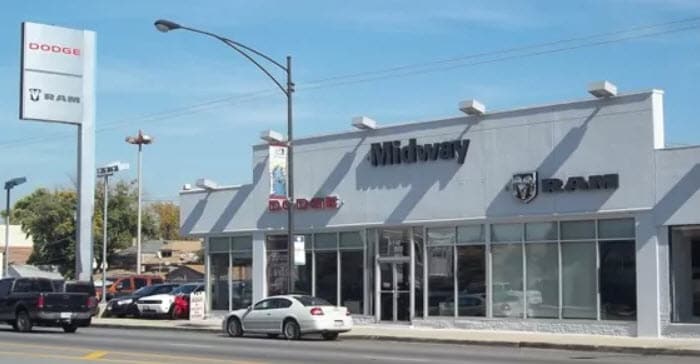 Chicago's Midway Dodge in Chicago.
New Dodge & Ram Vehicles
Midway Dodge is the ideal place for the best Dodge deals on the market. Here your dreams come true as you will get the best value for your spent cash. The very best selections of the Dodge that you have been searching for can be easily found here. At the Midway Dodge you actually have the luxury of choice in the selection of the Dodge model that your heart solely desires.
Used Cars for Sale in Chicago, IL
The residents of Chicago, IL are very fortunate because Midway Dodge unlike other car dealerships does not only deal in highly priced motor vehicles, but superbly affordable used Dodges as well. We also have a wide variety of service options that we offer to our buyers. Some of these services include
Auto Finance Center
A team of auto financing professionals who are trained and equipped with both the knowledge and the skills to help you identify the best car loan deals or Dodge leasing options, regardless of the fact that you may have no, or even bad credit.
MOPAR Parts & Service
A team of auto parts experts that are able to help you to easily identify the specific parts for your next customizing project.
An available on ground service and repair department that is equipped with experienced professional operators with both the tools and the skills to give you the best form of service at your disposal.
It does not matter what your end game is. Whether you want to own a new or used car or even truck; or the fact that you want a very precise yet very technical form of service - Midway Dodge in Chicago, IL is the place to get the solution to all your car related questions, so waste no time, visit us now.