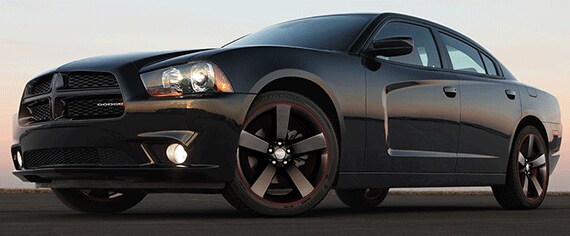 Fans of the well-known Dodge Charger might be delighted to hear of the new Oak Park Dodge Charger. The 2015 Dodge Charger near Oak Park IL stays true to the original design of the famous Dodge Charger, but with a few new features that drivers and passengers alike are sure to enjoy. Whether you are a fan of interior, exterior or performance upgrades, all of them have been implemented into the new Dodge Charger.
As performance goes, the new Dodge Charger features a new transmission upgrade for the V8 engines. Additionally, the shifter on the 2015 Charger is new, and it is said to have the feel of a traditional type of shifter. The Charger also features secondary gates for manual override shifting. Of course, consumers can also select from paddle shifters as well. Paddle shifters are standards on the R/T models of the new Chargers, and they are optional on the SXT models.
In today's digital age, one of the most important features that people look for is the type of electronic gadgets that vehicles have in them. The new Dodge Charger features a larger touchscreen that is 8.4 inches. Through the interactive touchscreen, users can control everything from performance timers and gauges to RPM settings and audio entertainment. Additionally, there is also a five-inch touchscreen stereo that utilize Connect5 technology. The stereo provides voice recognition features, USB ports and mini headphone jacks for a better listening experience. There are also numerous apps available for the touchscreen displays that connect drivers with roadside assistance and customer care. There is even an emergency button that provides viewing of the rearview mirror.
For those who have a need for speed, the new Charger has increased its speed performance. It now features a 3.07 axle ratio, 220 mm rear axles and transmission calibrations that are unique enough to allow the Charger to accelerate up to 145 mph in 0 to 60 mph bursts of speed within a mere 6 seconds. Additionally, the brakes have been redesigned to offer higher performance as has the steering, and the performance suspension tuning has been renovated as well.
If you are looking for a classic car with a few new perks, the new 2015 Dodge Charger near Oak Park is just up your alley.