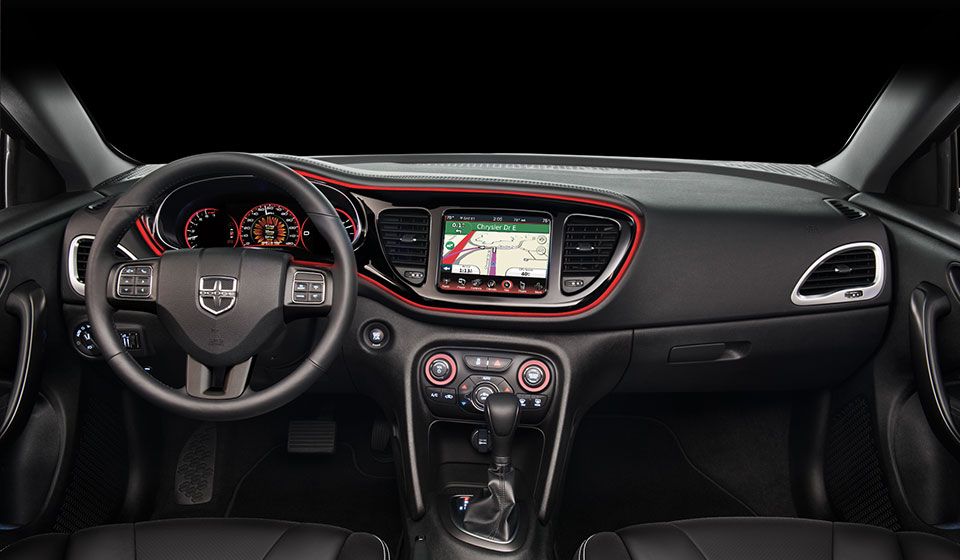 When you are in the market to purchase a new vehicle, you may be drawn to the latest models from Dodge because of their style and performance. Midway Dodge near Oak Lawn offers the latest Dodge models available for purchase which have been revamped and redesigned. They also feature some of the most innovative technology on the market today. While many models have enhanced navigation and entertainment systems that can improve the comfort level while you travel down the road, the innovative Uconnect® technology is also a notable improvement found in the latest Dodge models near Oak Park.
Uconnect® technology truly takes communication to a new level, and this technology is available in the current Dodge models. It is seamlessly integrated with other features inside the vehicle, such as voice command, entertainment and navigation systems. Through this system, you can tell your phone who to call by simply speaking a command in the vehicle. When the phone is used through the voice command features or the Bluetooth functions in the vehicle, the volume control on the radio and entertainment system adjusts automatically.
In addition, the new Uconnect® technology enables you to charge your devices without the use of any wires, which helps keep your space organized and neat. This technology can be paired with up to ten devices in your vehicle, so it works well with cars that are shared by couples or teen drivers. It also is suitable for use with families that have multiple mobile devices that may be used inside the car.
When you are shopping around for a new vehicle, you understandably may be searching for a vehicle that is affordable for your budget or that handles well on the road. However, you also want to invest in a vehicle that has comfort features that make your time behind the wheel more enjoyable. You can take a closer look at this technology available in Dodge models today online at, or come in and visit us at Midway Dodge at 4747 South Pulaski Road Chicago, IL 60632